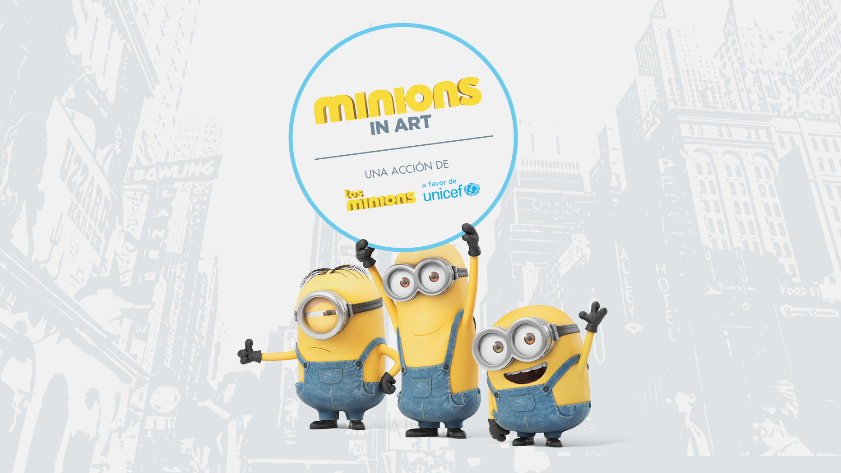 Postproduction of the individual parts to the Minions in art project. ' Minions in Art ' , is a project launched by Universal Pictures on behalf of Unicef. It is based on numerous talents as Dani Rovira , Penelope Cruz , Santi Millán and David Delfin undertake a canvas with the figure of the Minions as a base. These works were launched at charity auction and thus support UNICEF Schools for Africa.
Promoter: Universal Pictures Int Spain.
Postproducción de las distintas piezas para el proyecto Minions in art.
'Minions in Art', es un proyecto lanzado por Universal Pictures a favor de Unicef. Se basa en que numerosas caras conocidas como Dani Rovira, Penélope Cruz, Santi Millán o David Delfín realizaran un lienzo con la figura de los Minions como base. Esas obras, fueron lanzadas a subasta benéfica y así apoyar a las Escuelas para África de UNICEF.
Promotor: Universal Pictures Int. Spain 
Agencia: La Querida 
Realizador: Pablo Maqueda.